4PCS LED Solar Lights Outdoor Lighting Garden Decoration Deck Light Wall Stairs Waterproof Fence Lamp Step Light Landscape Light
Regular price
$48.98 USD
Sale price
$38.98 USD
Unit price
per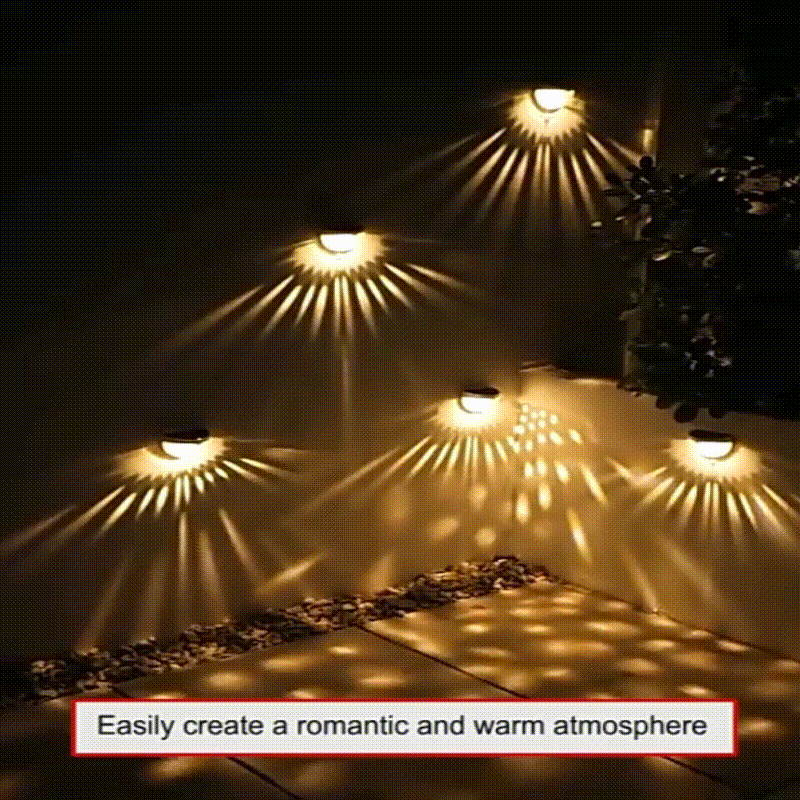 Qusetion : Why does the solar light can not work ?
Answer : Please check the following items.
1.Confirm switch is on or not.(The switch is in the transparent lampshade)
2.Confirm whether it is being continuously used in a long-term and no charge,recharge it timely before use again.
3.Confirm installation direction is correct(solar panel should be facing up).
4.Confirm no objects blocking it and solar panel can receiving sunlight.
Specification:
Material: Plastic ABS+PC environmentally friendly new material
Size: 9.1*5*6.5cm (mm)
Light source: high quality polysilicon, 2V 100mA
Lamp beads: 6
Rated power: 0.5 (W)
Voltage: 2 (V)
Power consumption: 6pc 0.06W F5 white LED/warm LED
Battery: Ni-MH AA 1.2V/600mA LED: 6PCS*2LM
Function: light control
Working hours: charging for 8 hours during the day and working for more than 10 hours at night
Installation method: hole drilling and wall hanging
Protection level: IP65
Uses: garden, courtyard, wall lamp, street lamp,solar led light outdoor,solar outdoor lights
Feature:
1.The specific lighting control system can ensure that the LED lights up automatically in a dark environment (night).
2.4 LED solar spotlights with high-efficiency solar panels.
3.Environmentally friendly products with high energy conversion rate.
4.Waterproof grade IP65, can be put into the water for a long time.
5.Automatically charge during the day (full sunlight), and automatically light up at night.
6.Easy installation and adjustable lighting angle.
7.It can be widely used for lighting and decoration of fences, outdoors, gardens, yards, etc.
NOTE:
The switch is in the transparent lampshade, please remove the transparent lampshade and turn on the switch before use
Share
4PCS LED Solar Lights Outdoor Lighting Garden Decoration Deck Light Wall Stairs Waterproof Fence Lamp Step Light Landscape Light
4PCS LED Solar Lights Outdoor Lighting Garden Decoration Deck Light Wall Stairs Waterproof Fence Lamp Step Light Landscape Light
4PCS LED Solar Lights Outdoor Lighting Garden Decoration Deck Light Wall Stairs Waterproof Fence Lamp Step Light Landscape Light